This is the first Friday post in the new format of the blog, so I'm going to give you a quick explanation- 'Five for Friday' is a little list of five things you can watch, do, hear, eat or otherwise engage with over the coming weekend: it'll be bookish, but this is categorically not a reading list. Instead there will be things to help you relax, enjoy the weekend, and generally bask in the things you enjoy the most.
This coming weekend will be Guy Fawkes' Day, or Bonfire Night in lots of other parts of the UK. It's also the first weekend since the clocks went forward, so it really feels like winter is here and it's time to be cosy-warm and prepare for hibernation. As such, here are five things for you to do this weekend, since it gets too dark to read by four o'clock anyway.
ONE- Listen to… The Guardian Books Podcast: Susan Hill on Ghost Stories
If you're already planning for Halloween 2017 and you don't want to give up your fancy dress just yet, why not try this latest episode from the Guardian Books Podcast?
Susan Hill is the author of renowned horror The Woman in Black, published in 1983. In this podcast she's talking to a live audience about her current work, including a few choice excerpts from her latest collection of ghostly tales, and about supernatural literature more widely. This includes discussing first-person perspective in ghostly literature, looking at the apparent necessity of morality and a moral lesson, and wondering what 'supernatural' even means anyway.
She's joined by the Bookshop Band with spooky new music, inspired by Eleanor Catton and Kate Mosse.
TWO- Watch… BBC Four – Birth of the British Novel
*This is a repeat from 2011, so it technically airs at 1:10am on Friday, but will be on iPlayer over the weekend, so you can catch up.*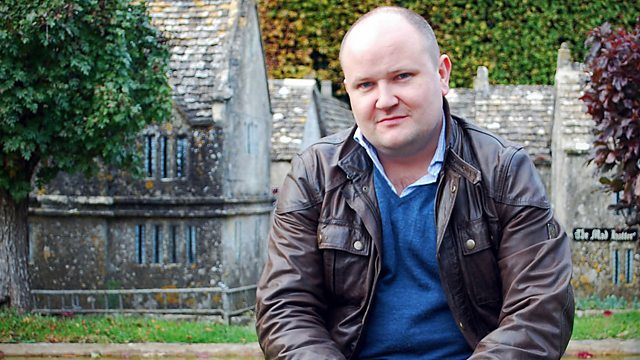 In this BBC documentary, author Henry Hitchings explores the pioneering novelists of the eighteenth century, who managed to establish a slew of literary genres and formats that we are still familiar with today. Through looking at authors like Daniel Defoe, William Godwin (but no Mary Shelley?), Jonathan Swift, Laurence Sterne and others, Hitchings sets out to explore how the novel was used for political and socially subversive ends, as well as existing for cultural entertainment.
THREE- Treat yourself to… a book-lovers candle
The dark nights are drawing in, and you definitely don't want to strain your eyes, so make the perfectly sensible investment in a bookish scented candle. There's heaps on etsy, ebay and elsewhere, but I picked out this shop, PretAGeek, because they seem to be good value for money, and they are UK based. Plus, they're a mother-daughter team, which is adorable.
My personal favourite would obviously be one of the Harry Potter themed wonders- maybe 'Mrs Weasley's Cookies'? Now if there could only be a candle that never burned out…
FOUR- Learn how to… Write amazing science fiction stories.
Does it count as reading if it's about writing? If you're a budding author of a sci-fi, fantasy or supernatural persuasion, then check out Orson Scott Card's How to write Science Fiction and Fantasy.
It's a guide to writing the best kind of fiction- the stuff that draws in readers and doesn't let go of them. Specifically, this book is useful if you're constructing your own universe, building characters from the ground up, or struggling to develop coherent 'rules' within your own world. There's also information about approaching publishers and building your audience, if you're already well into writing your novel.
FIVE- Eat… Homemade toffee apples, veggie sausage rolls and other autumnal goodies.
If you're interested in Guy Fawkes, check out the last blog post (five reads from five genres), and then eat your way through these holiday-appropriate recipes while you read?
Toffee apples are a slightly healthier treat than other things you might find on Bonfire Night- and it's sticky fun to make them and decorate them.
There's a recipe for veggie sausage rolls that I always use (including shop-bought pastry and frozen veggie sausages, of course) which pleases most palates.
Finally, if you're a pumpkin spice addict, then look no further: here is a recipe for a pumpkin spice cake, covered in glorious cream cheese icing, à la carrot cake.
These are the kind of foods that travel well, so pack up some treats and take yourself off to the nearest fireworks display with a big warm scarf and a few friends. Sharing is always optional.