So the EU referendum happened, and for almost half of us it did not go the way we wanted it to. This post looks at city-states, potential 'Londonpendence,' Scottish Independence, and mentions Northern Ireland. Quick shout- if you voted pro-Brexit, be aware that this is billed as an editorial, and it's going to be chock full of angry bias.
---
The Referendum had already been chaotic and unpleasant in the manner it was conducted, through the violent images, name-calling and slurs, and even the open lies across the campaigns and debates, so you'll understand quite how frazzled our British nerves are, now that it's over. I'm not quite willing to let the floodgates open about all of my feelings about being forced to leave the EU, until I can put it in words that I won't regret. Basically, I'm stating this clearly at the beginning, so you know exactly what you're reading and where this is going. This isn't a normal microhistory post- I'll mention city-states, but it's going to be personal.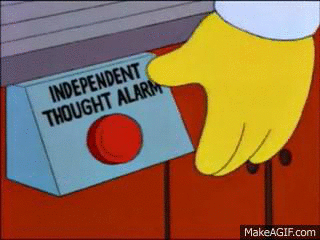 So one thing I will say about the referendum, for the purposes of constructing this blog post, is that there is an immense gap in political opinion between the elderly and the young in the UK. Similarly, there's some incredibly precise location-based voting occurred. In fact, you can do some pretty clear graph-constructing and map-colouring to separate the Ins from the Outs. 
HOW AGES VOTED (YouGov polls are available on their website)

18-24:    75% Remain / 25% Leave

25-49:    56% Remain / 44% Leave

50-64:   44% Remain / 56% Leave

65+:        39% Remain / 61% Leave
If nothing else, there's some hefty evidence here for future debates about lowering the voting age to 16 or 17. Most important to understand from this, is basically that there is a massive sense of discontentment and anger among younger voters, who feel that their future has been destroyed by a generation already far more privileged, who won't have to live with the consequences.
That graph is from the Indy100, here. 
The other great divide is geographic: all 32 council areas returned a majority remain. Similarly the City of London returned majority remain, in large numbers.
Image from the BBC's very useful maps-and-graphs breakdown of the results. 
That's a stark map. So it turns out that Scotland and Northern Ireland have proven themselves to be the best of us. (The whited out country there, if you're not from around here, is Ireland, who already fought for their independence from Britain, and are indeed a member of the EU. Yes, it's going to make the Ireland-Northern Ireland border awkward).
Scotland have already held a referendum for their independence, in 2014. It was a similarly close call, but resulted in their staying part of the Union. At the time I was desperately relieved- Scotland have always been traditional left-wing voters, and I am fervently anti-nationalism in all its forms. However, given the results of this EU referendum, another discussion about Scottish Independence is inevitable- and this time I can't really blame them. In that instance, it would be relatively easy to see how the transition would take place: there is already a Scottish Parliament, Scottish MPs and an economy that could become independent reasonably quickly. Of course, it would likely be made easier if Scotland was allowed membership of the EU.
More difficult to predict is what will happen to London. It may have seemed like a pretty independent part of the UK for a long while, bearing the brunt of a lot of the North/South divide stereotypes. How exactly could it declare 'Londonpendence'? One answer is to declare London an independent City-State.
City-States are sovereign states that have existed throughout history- famous examples include Renaissance Rome or Venice, or the earlier Carthage or Athens. Only a small number of city-states manage to exist today, including Monaco, Singapore, and the Vatican City. Even this is controversial, with some describing Singapore as the "worlds only functioning city-state." Arguably London was already in the category of large cities that exists in such a high-functioning way that it enjoyed many of the benefits of city-statehood, without the formal sovereignty (see also: Hong Kong, Dubai or Abu Dhabi).
Interestingly, there's a little US example to pick out, for the American audience. In 1861, a noted period of national crisis (read: US Civil War), New York proposed secession from the Union in the form of becoming the Free City of Tri-Insula. It would have included Manhattan, Long Island and Staten Island, but ended up being seen as too controversial, even during war. The mayor's copperhead sympathies and desire for profitable cotton shipping didn't sit well with the population, and never happened. New York, being such a a large area, had pockets pro-Union and pro-Confederacy, so it was too difficult to make a unified decision.
'Wouldn't you prefer to be President Sadiq?'
The motion to make London an independent city-state is online here. The majority of London backed Remain and Mayor Sadiq Khan has already said that the vast political difference between London and the rest of the country, England particularly, means that a London representative needs to be "at the table during those renegotiations" with the EU. At this point in time the petition already has more than 75,000 signatures (more than half of the 150,000 needed for the petition to be delivered directly to Sadiq Khan for his consideration). It was set up by someone who stated that he had "clearly touched a nerve," and found, online, other people who "like me, want to live in an international city." There's certainly an argument to be made that, in such a muticultural city that has benefited from so much EU open border travel and immigration, with such a distinct financial identity, many Londoners feel far closer to Brussels or Paris than they do to Sheffield or Sunderland.
This isn't a London-specific syndrome, however. While they surely have the best chance of success, there are reports that Cambridge are calling for the opportunity to 'secede' from the UK. It's a smaller petition, but something to observe: Cambridge as a city was a 74% Remain majority, whereas the more rural South Cambridgeshire was a 60% Leave majority.
There are lots of places across the UK that are immediately mourning the results of this referendum. And I won't be bullied into compliance by those who remind me that this democracy is better than no democracy- the referendum was never fair, it was never fought on equal grounds, and all I can do is hope for some kind of great political change in the near future. I can only hope that this acts as a springboard for something positive, but for the moment I can only mourn a lost European identity.
Look out for another post coming soon, in which I muse about the British nationalism, English Socialism, and the ever-prescient Orwell's relationship with historians and political pundits.